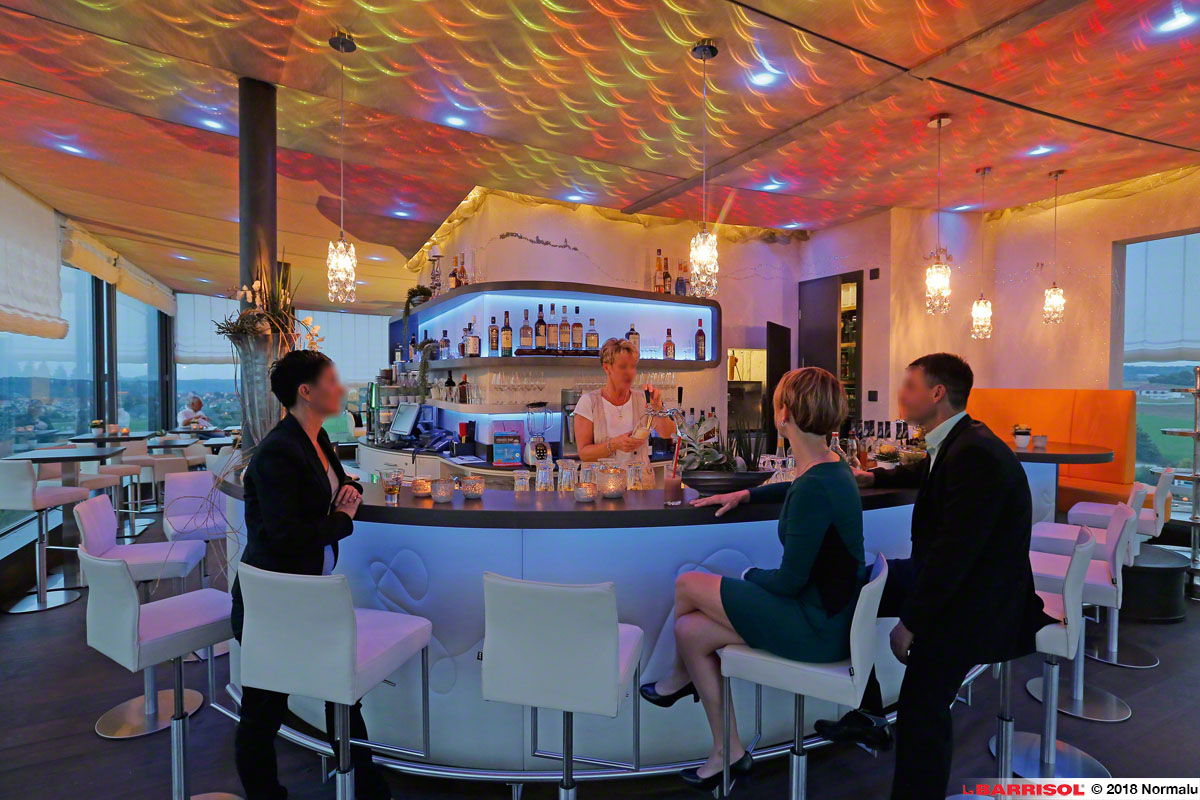 Our new Barrisol ELT 3D product range provides an exceptional, illuminated 3D effect by harnessing the light produced by the LEDs in the woven fabric (in a diagonal or square pattern, etc.). ELT3D products can also be used as an acoustic solution, incorporating a specially adapted sound absorber (acoustic light).
The way that this textile material interacts with LEDs is truly fascinating, enabling it to be infused with any colour you want. The secret lies in the ELT3D textile composition that allows it to be used in so many different ways. The ELT3D process opens up a whole new range of decorative opportunities. Thanks to the unique textile, polymer and glass weave, this product creates an unparalleled 3D effect. ELT3D light structures create true optical depth, adding volume to your spaces (a sensation of more than 50 cm of added).
The effects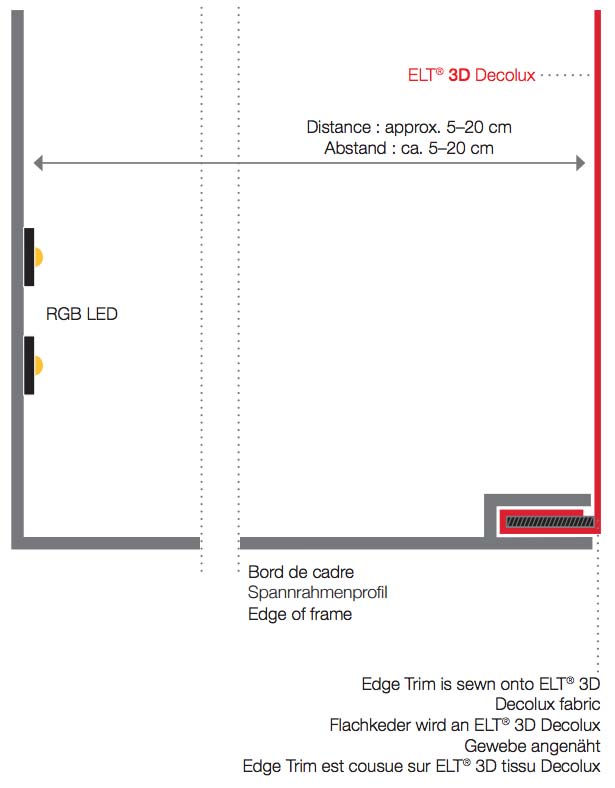 The lighting effect depends on how the Leds are positioned.
The difference between the Leds and the ELT3D technical textile will determine the sense of depth that is created. With these products, your options are unlimited.
Above are a few examples of the results you can create according to the arrangement of the Leds.
Advantages
Gives an elegant design to your space, especially for confined or dark areas
RGB LEDs create curves of any colour you desire
Light weight
Compact (with a 5 cm solution, you can create the appearance of enhanced depth)
Energy saving 
Acoustic (used alongside acoustic insulation)
Fire safety classification B-s2, d0
Air quality: A+